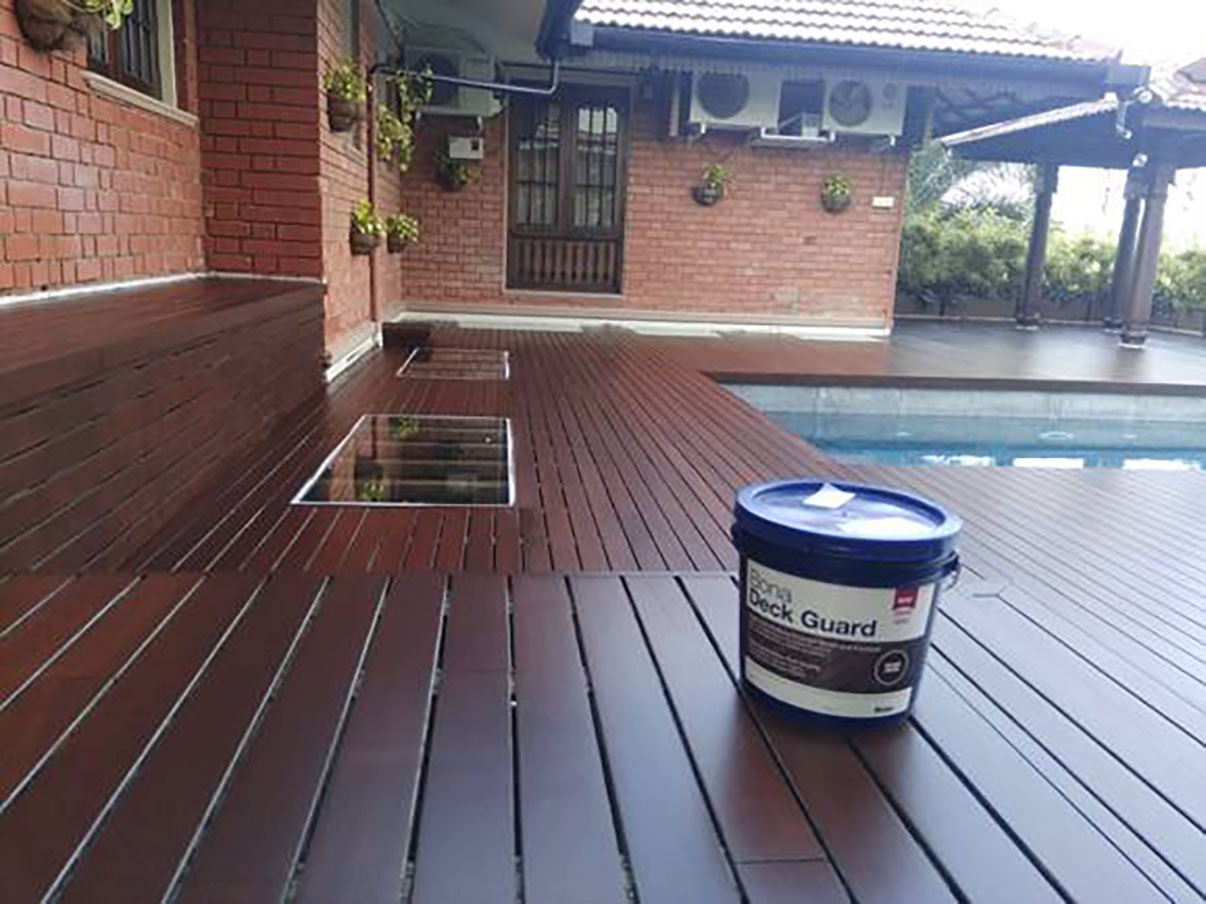 Deck Guard Protects Waterfront Home
Bona's DeckGuard was used to protect and extend the life of the decking on this luxury waterfront home in Calicut, India. The custom built home's deck was badly worn and was in need of an effective refurbishment that would last. Extreme rain and the effects of the elements had created mildew and unsightly blemishes on the deck. Pair that with the extreme UV exposure, and you have a very tired deck. The owner sought a solution that could safeguard the deck while also providing a fresh, new look.
The Architect teamed up with Bona to offer a quick & simple solution – Bona Deck Guard. It is a water-based liquid resin polymer product, designed to restore and protect hardwood or synthetic decks, as well as outdoor furniture. The owners decided on using the DeckGuard Medium Brown colour to give the deck a deep rich appearance. Application was a simple process that started with brushing loose dirt & grit from the deck. Then, the deck was cleaned using the Bona PowerScrubber and Bona Deep Clean Solution. Once the deck was dry, 2 Coats of Bona Medium Brown Deck Guard were applied. The deck was cured and ready to walk on in 24hrs.
The end result now protects against mould, is water repellant, has excellent UV protection and was quick and easy to achieve. Read more about Bona Deck Guard.