Bona Oiled Floors Cleaner & Refresher
Bona Cleaner for Oiled Floors & Oiled Floors Refresher provide ready-to-use, safe and effective cleaning and maintenance designed specifically for oiled wooden floors. They clean and nourish the surface whilst maintaining the protection of the oiled timber.
Bona world-leading quality, sold in over 75 countries world-wide
Cleaner & Refresher solution are made in Sweden
Cleaner & Refresher are specifically designed for Oiled Floors, regular use enhances the natural, almost unfinished look of an oiled floor
Tough on dirt, gentle on the floor to maintain the soft lustre of your oiled floor
Fully biodegradable, non-toxic & safe for the environment
Nourishes the surface for increased protection, regular use extends the lifespan of oiled timber floors
Certified Greenguard GOLD clear evidence of Bona's environmental credentials
Sizes:
• 2.5 Lt Refill
• 1 Litre Cleaner Spray Pack
• 1 Litre Refresher Spray Pack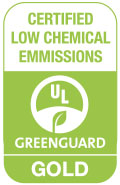 Greenguard GOLD Certification Bona's floor care products are GREENGUARD indoor air quality certified, which means they are safe for use around your home, your family and your pets. GREENGUARD certification strives to help reduce chemical exposure by connecting people to healthier products they can trust.