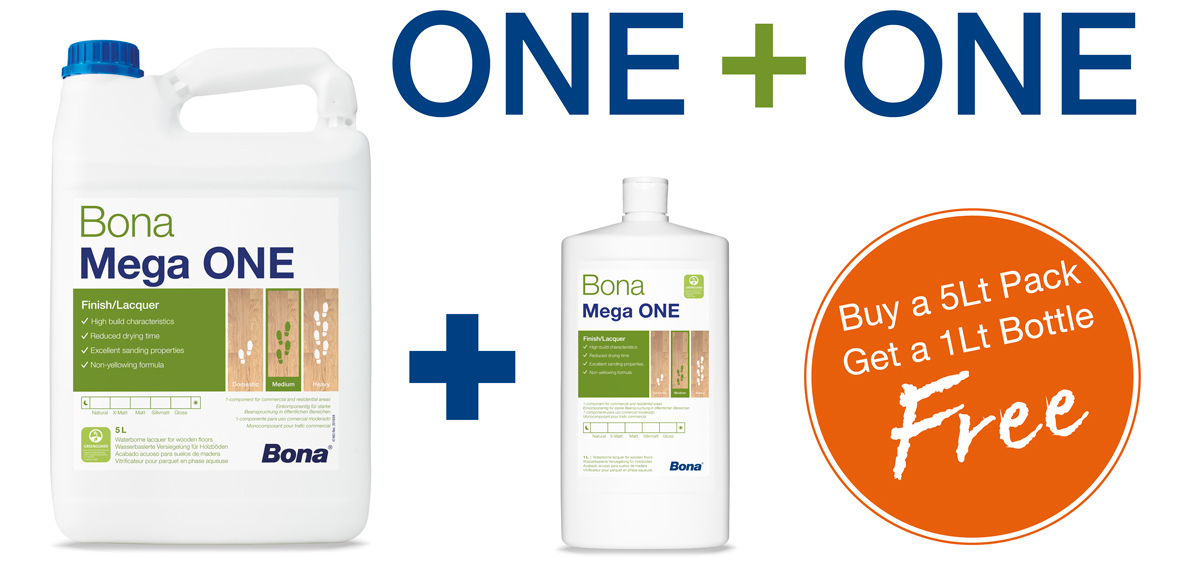 Buy a Bona Mega ONE 5Lt Pack Get a 1Lt Bottle Free
Introducing Bona Mega ONE, the next generation 1k finish that delivers 2k results.
To celebrate the launch of the Mega ONE, for a limited time we are offering a Free 1Lt Bottle with every 5Lt Mega ONE Pack purchased. Offer available at Bona Distributors nationwide.