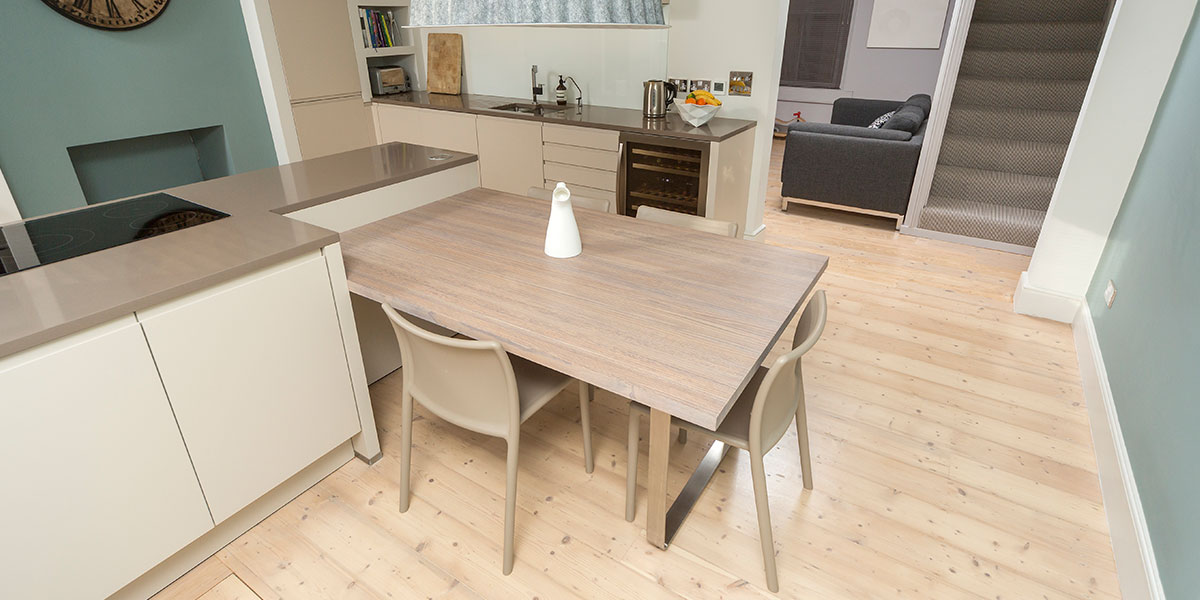 Bona White
A new way to colour floors
Staining timber floors white can be a frustrating process. White stains when used well can produce stunning results but they can be awkward to apply due to their high solids content and often the final appearance can have less depth of colour than expected.
Bona White  is a water-based primer for untreated wooden floors and is designed to give an enhanced whitewashed appearance on lighter timber species. Applied in a single layer it typically gives a light whitewashed appearance and on some timber species can preserve an impression of raw, untreated wood.  For a more solid white it is possible to make two, or more, applications until the required intensity is achieved whilst retaining the character and grain of the timber.
For the best appearance with the truest colour Bona White should be specified with Traffic HD Extra Matt, Traffic Matt or Traffic Natural as the finishing coat.