Find Your Contractor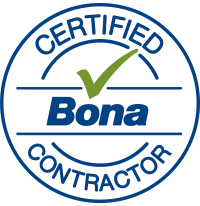 The Bona Certified Contractor program (BCCP) is by invitation only. It is for contractors who prefer to use Bona non-toxic finishes instead of solvent finishes and who demonstrate professionalism in their work practices. Members of the program are required to meet strict criteria in order to give you confidence that your contractor will complete a quality job.
Some contractors offer additional services such as dust free sanding, using the Bona DCS 70 dust control system, or the Bona Deep Clean system, using the Bona PowerScrubber, to clean floors as part of ongoing maintenance or before overcoating. These companies are identified for your convenience. To find your nearest Bona Certified Contractor please click on your state on the map.
Companies offering Dust Free sanding are identified in 
red

whilst companies offering both Dust Free sandng and the Bona Deep Clean system are identified in 

green

.

To contact Bona Australian Distributors EFP directly click here.
Melbourne

Port Phillip Floor Sanding - ALTONA NORTH - Mark Niewiuski - 0403 239 072
Advanced Timber Floors - ASHBURTON - Kevin Senaweera - 0404 669 369
Scandic Timber Floors - BENTLEIGH EAST - Richard von Shrenk - 0424 530 990
Croydon Floor Services - BAYSWATER NORTH - Rob Collins - 0411 744 969
Australian Dustless Floor Sanding - EMERALD - Lisa Roberts - 0438 560 399
Metropolitan Timber Flooring Services - KEILOR EAST - Gary Dragwidge - 0425 712 111
Prestige Timber Floors - MELTON SOUTH - Peter Fahkry - 0411 750 215
Peninsula Floor Sanding - MORNINGTON - Leigh / Shane Coaker - 0418 591 080
D. Borthwick & Sons - PASCOE VALE - Scott Borthwick - 0417 883 782
Top Image Floors - SKYE - Darren Paterson - 0407 008 688
J Concepts - TARNEIT - Jay Stewart - 0409 011 276
Floorshow - VERMONT - Steve Nailer - 0418 533 949
Hardcore Floors - YARRA JUNCTION - Matt Stormer - 0406 426 455

Regional VIC

Sandman Floor Sanding - ANGLESEA - Steve Kelly - 0407 534 722
Tango Floor Sanders - BACCHUS MARSH - Ross Sanders - 0438 536 766
C & D Weir - BAIRNSDALE - Chris Weir - 0418 514 396
R & K Ryan Floors - BENALLA - Ritchie Ryan - 0467 946 822
Shaun's Floors - HIGHTON - Shaun Furminger - 0406 539 085
Brantwood Floors - KINGLAKE - Anthony Perkins - 0417 599 931
BJ's Floors - WHITTLESEA - Brad Johnston - 0407 941 803

5 Star Floors - FYSHWICK - Leon Weir - 0439 356 677
Canberra Custom Floors - BONYTHON - Ben Jones - 0417 023 074
Country and Heritage Timber Flooring - REID - Phil Wiley - 0408 632 922
HB Flooring - RICHARDSON - Herman Erlacher - 0418 697 960
Iacullo Timber Flooring - GORDON - Geraldo Iacullo - 0404 277 706

Sydney

D & D Hardwood Flooring - ALLAMBIE HEIGHTS - David Hoare - 0407 488 069
JAG Woodworks (Aust) - CASTLE HILL - Jim Glezos - 0418 964 544
Yalan Floor Sanding - CASTLE HILL - Onan Yalan - 0402 103 902
Combined Timber Floor Sanding - CANLEY HEIGHTS - Felipe Nunez - 0419 286 350
Brothers Floor Sanding – EASTWOOD - Yonghyeon (Lester) Song - 0411 456 625
MCG Timber Floors – GYMEA - George Nunez - 0418 172 187
Acclaimed Floor Sanding Services - GLADESVILLE - Terry Condron - 0402 259 583
Mr Floors - LILYFIELD - Leon Bonzer - 0404 056 444
Apollo Floor Sanding - LONDONDERRY - Jamie Bezzina - 0416 107 852
Blackwattle Hardwood Floors - MORTDALE - Sead Kovacevic - 0419 250 941
Transform Floors - OATLEY - Luke Pepper - 0433 927 079
A1 Timber Flooring & Underfloor Soundproofing - PEAKHURST - Robert Mendez - 0418 618 152
Custom Floor Sanding - SOMERSBY - Brett Lowe - 0407 459 575
Deluxe Floor Sanding - STRATHFIELD - John Kim - 0414 369 282
Insight Flooring Pty Ltd – SYDNEY - Sandro Schiliro - 0411 878 694
Mint Floor Sanding & Finishing - SYDNEY - Mark Blenheim - 0420 481 365
A J Flooring - WEST PENNANT HILLS - David Smith - 0418 766 052

Regional NSW

AB Flooring – BALLINA - Andrew Burke - 0413 713 903
Eco Timber Floors – BANGALOW - Trent Stana - 0432 501 721
Mint Floor Sanding & Finishing - BATEAU BAY - Mark Blenheim - 0420 481 365
Excel Flooring Pty Ltd - COORANBONG - Greg Cormack - 0413 832 933
A1 Flooring - PORT MACQUARIE - Gustav Buru - 0410 463 278
Newcastle Timber Flooring - MEREWETHER - Andrew Scotton - 0412 618 926
Port Stephens Timber Floors - NELSON BAY - Craig Furlong - 0418 671 174
DW & LA Firth - ORANGE - David Firth - 0408 407 452
Griffo's Floorsanding – ORANGE - Andrew Griffith - 0407 001 463
Steve's Sanding - PARKES - Steve Hayward - 0438 229 261
Foreman Flooring – REDHEAD - Scott Foreman - 0402 340 748
Great Southern Floors – SALAMANDER BAY - Shane Jones - 0405 951 495
WJM Contract Services - SPEERS POINT - Wayne Mayor - 02 4958 2566
Skandi Flooring - TUMBI UMBI - Anders Hagberg - 0414 851 437

Bona do not have any BCC members in the Northern Territory at present, however the contractors noted below regularly use Bona products and will be happy to use them on your floors.

Fanny Bay
Engineered Hardwood Floor Solutions - Paul Green - 0416 108 716
Humpty Doo
Town and Country Floors - Alan Karslake - 0429 884 004

Bryan T. Moala – ALGESTER - Bryan T. Moala - 0499 687 688
Dr Timber Floor – DREWVALE - Kevin An - 0430 552 113
Greg Page Floors - NAMBOUR - Greg Page - 0418 627 040
Creative Timber Floors - PACIFIC PINES - Paul Barker - 0439 031 035
Coastwide Floor Sanding & Finishing - SIPPY DOWNS - Michael Law - 0401 855 733
A Grade Sanding & Polishing - SPRINGWOOD - Jeff Milner - 0414 804 277
Doyle Timber Floors – YATALA - James Doyle - 0428 329 729

The Whitsundays

Whitsunday Flooring - CANNONVALE - Kent Woodham - 0418 723 529

QLD Regional

In some areas of Queensland there are no BCC members at present. The contractors noted below however use Bona products and would be happy to quote to finish your floors.

Federation Floor Sanding - Bundaberg - Garry Tucker - 0407 589 144
Harbour City Floor Sanding - Gladstone - Vic Armstrong - 0417 707 566
Art Underwood Floor Sanding - Mackay - Art Underwood - 0402 626 226
Polley Enterprises - Maryborough - Peter Polley - 0411 433 271
Moonshine Floors - Rockhampton - Graham Moon - 0438 740 263
The Rocky Sandman - Rockhampton - Peter Riek - 0438 215 658
Webleys Floor Sanding - Rockhampton - Barry Deller - 0418 180 697
Toowoomba Polished Floors - Toowoomba - David Newton - 0428 718 892
Wood 'N' Floors - Toowoomba - Shawn James - 0409 475 111
Steve Jones Floor Sanding - Toowoomba - Steve Jones - 0418 718 666

Townsville

A.T.M. Floor Sanding - Ayr - Ashley McChesney - Clark - 0402 690 350
Brian & Lenore Bathe Floor Sanding - Kirwan - Brian Bathe - 0412 282 956
Innovative Floors - Thuringowa - Ricki McKissock - 0418 732 025
Miles Floor Sanding - Cranbrook - Lee Miles - 0401 233 408
Floor Décor - Keperra - Rod Rowlands - 0418 777 274

Adelaide

Floor Restore - MURRAY BRIDGE - Graeme Stegmeyer - 0407 712 592
Stefani Floor Coverings - NORWOOD - David Stefani - 0412 566 667
M & I Flooring – WOODSIDE - Mike Bamford - 0427 108 053

Bona do not have any BCC members in Tasmania at present, however the contractors noted below regularly use Bona products and will be happy to use them on your floors.

Hobart

Timeless Timber Floors - Tim Cook - 0400 042 468
Superior Floor Sanding - New Town - Allan Glover - 0427 122 340

Launceston

Blackwell Floor Sanding - Bridport - Stuart Blackwell - 0418 141 5393

Perth

Allwood Floor Sanding – BEECHBORO - Craig McCartney - 0419 941 978
O'Brien Flooring – BEACONSFIELD - Jimmy O'Brien - 0420 235 709
Hillspec Timber Flooring - MOSMAN PARK - Larry Hill - 0412 956 573
N and H Sanders - KALAMUNDA - Neil Payne - 0417 992 313
Westate Timber Flooring - MINDARIE - Nathan Law - 0416 061 444
Coastal Flooring – ROCKINGHAM - Mike Tamplin - 0416 021 109
Cottage Floor Sanding - THORNLIE - Rob Stevens - 0418 923 602
Floor Mechanics - TAPPING - Mark Bestall - 0430 049 881
Dust Free Floor Sanding - WEST LEEDERVILLE - Rob Stamper - 0405 680 700

Regional

Rural Timber Floors – BUSSELTON - Graeme Thompson - 08 9754 2038
Awesome Floors - DENMARK - Ben Eliot - 0427 481 314